Catch up time. To kickstart my return to the blogging circuit I'll start by posting up some things I've done recently.
First up D9 bulldozer from
SandSmodels
in 20mm scale. It's not in the store yet. But I saw it on their Facebook page
here
. So when I placed an order for another item, asked Shaun about it and he kindly sent me out a model.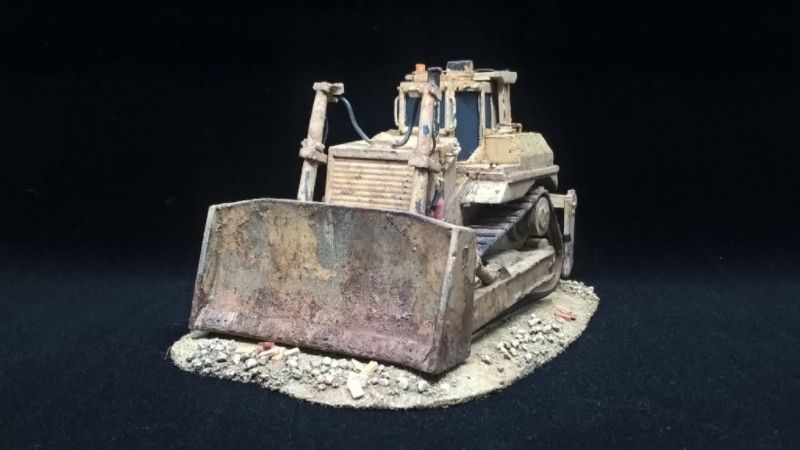 I've added cables for the hydraulics, grab handles, fire extinguishers, amber warning beacon and the aircon/heater unit for the cab. Built up some areas with plastic card. Added some card to the base of the blade to bulk it out more and around the cab deck. Then it was a case of weathering it....heavily.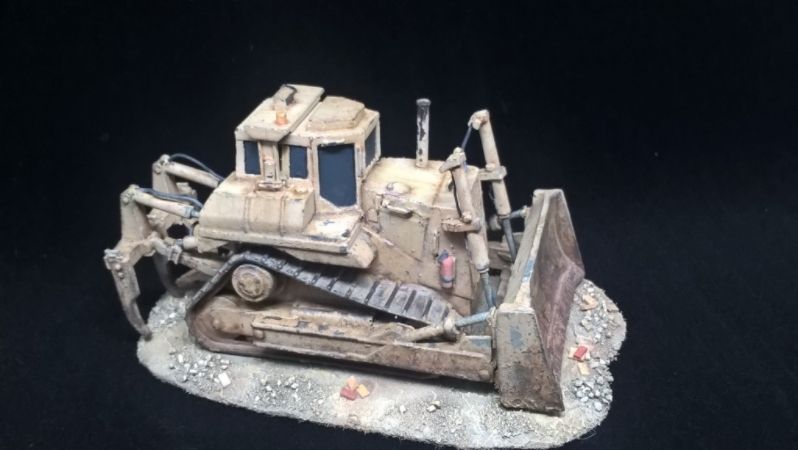 I've painted it to represent a vehicle used by US forces. I could not figure how to make the grill which sits over the blade or to add the headlamps which sit above the two blade arms. Fortunately I did find a photo on the net, of two US Army D9's parked side by side and one was missing the grill above the blade.
Overall I'm pleased with the result. Had a bit of a 'mare with the painting though. Decided to try out MIG Ammo Scratches fluid in place of my normal hairspray. I learnt to my cost that you can't leave the chipping fluid overnight to dry like hairspray. So I ended up having to reapply a base coat. This means if you look closely some of the detail is covered a little to heavy in paint. Live and learn!
I didn't weather it heavy to hide these mistakes but to give it a real work horse look. Honest!:)
Anyway that's enough for now more to follow...